Extreme Clipping Path
high quality
Price starts from
per image
Discount Upto
on bulk order
Different complex product images which have complex & compound shapes combination, ample embedded transparency (holes), adequate closed & outlining paths, and curves such as net, various ornaments, fence, cage, basket, group photos, foliage & flowers etc. are worthy of taking the extreme clipping path service. It is extreme because of its complexity. The service is too time consuming and needs a patience working. It also needs Photoshop pen tool as well as professional touch.
---
Due to the image variety and complexity, it is almost impossible, unlike easy clipping path to create a path without sufficient skilled and experienced graphic designers. The junior graphic design company or designer fails often because it demands creativity. Sometimes, it is hard to recognize the actual shape of various products like jewelry chain products, net etc. In that case, without senior graphic designer's hand, the wanted perfection cannot be achieved.
---
---
Complex Clipping Path
The path containing many complex shapes, holes & curves is a complex clipping path. This technique is applied on the product images that have a lot of holes, curves, closed paths, complex shapes or designs, group photos etc.
---
The products such as chain, furniture, furry doll, jewelry, net, cycle, group people, group bracelets, group images etc.
---
Super Complex Clipping Path
The Super complex clipping path has a plenty of complex or compound shapes, numerous embedded transparency holes, closed paths and outlining paths etc.
---
It is applied to various products with around double holes, vertical and horizontal zigzag design, fence, gate like shapes such as gate of building, fence, doll, group photos with flying hair, decorative chain, group bracelets, trees etc.
---
Extra Super Complex Clipping Path
It is the height level of clipping path service which adds multiple and complex closed paths. For doing this type of works, the professionals dedicate themselves 100%. They apply creativity, skill and experience.
---
The images which need this service are blowing hair, foliage & flowers, advertising images, catalog & magazine display, group product images etc. To remove hairy or furry image background, hair masking is not always enough. So, sometimes extra super complex clipping path service needs here.
How do the Professionals do it?
Extreme clipping path is a high level work. To do this, enough skill, experience and dedication are mandatory. As it is complex, it takes too much time. However, let's find the answer how the professionals do the work perfectly.
---
• The experienced graphic designer, at first, opens the image of jewelry product like a chain he wants to remove background in Photoshop.
---
• He zooms the image in 300% or more than that of regarding image resolution until every shape of the chain is clear to him.
---
• Then, he selects Pen tool to create a path and with a deep attention creates path manually around the ornament. Sometimes, he applies his creative skill on the fuzzy cell or a curve.
---
• Next, he transforms the path into a selection and delete the background or fill the background with different colors. In the process, he has to create path of each and every cell frequently to do a perfect job. It takes much time and whole the time, he has to keep proper attention.
---
User of this service
The personnel or companies who need the quality images for presenting their products to the customers, they take this service. In this case, Photographers, Ecommerce business holders, Newspaper and Magazine agencies, advertising companies etc. take the extreme clipping path service for their various types of products such as jewelry products like a chain, group bracelets, complex ear ring, fishing or fencing products like net, cage etc., wind blowing hair in lieu of image masking etc.
---
For 3D shape complex products, this service is taken to draw it manually with pen tool. Even to draw compound vector image, the extreme clipping technique is applied.
Get The Best Prices For
Image Editing Services
Shadow Service

Starts From

---

Drop Shadow$0.99
Natural Shadow $0.59
Reflection Shadow$0.99
Retain Original Shadow$0.59

Image Masking

Starts From

---

Object & Layer Masking$1.49
Alpha Channel Masking$1.99
Transparent Masking$2.49
Fur & Hair Masking$2.99

Image Clipping Path

Starts From

---

Basic Clipping Path $0.49
Simple Clipping Path$0.99
Complex Clipping Path$3.99
Compound Clipping$5.99

Ghost Mannequin

Starts From

---

Ghost/Doll Remove$1.25
Neck Joint$1.75
2D Ghost Mannequin$1.75
3D Ghost Mannequin$2.99
Jewelry Neck$3.99
3D Shoe Effect$3.99
Our
Pen Tablet (Wacom)

Related Works

We are offering very competitive but affordable price packages for professional image manipulation, retouching, composition, and editing services. We provide high-end quality services using Pen Tablet within turnaround time, because we care and know the value of you and your files!
---
Production QA
Our photo editing services are constantly monitored by a QA Supervisor, who is responsible for ensuring the editing task is in accordance with customer requirement.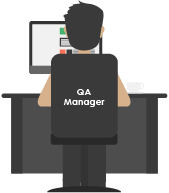 Post Production QA
After the editing is complete, our Post Production QA Manager goes through the edits and ensure the quality as per client requirements and performs corrective edits.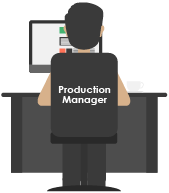 Pre-Delivery QA
After photo editing workflow is complete from the Post Production QA Team, our Production Manager works to ensure the quality before delivering the images to clients.
---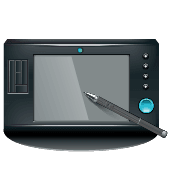 Pen Tablet
We provide high-end retouching service with the help of pen tablet, which makes the retouching more professional & precise; always better than normal processes.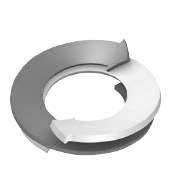 Unlimited Revision
Although our service is flawless, we offer unlimited revisions on our work, if any fault from our end or if the final image do not exactly meet client requirements.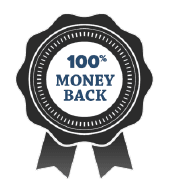 Money Back
With the rigorous QA process, it is rare that you might not get what you wanted. Even after this, if you are not happy with our service, we have a money-back guarantee.
What Our Customers Say

"The excellent service that our company has received from this company is second to none! We uploaded the files in the evening, and the clipping paths came back in the morning. I would recommend Clipping Path India (CPI) to anyone who is looking for quality clipping paths at a fast turnaround time."

"I use Clipping Path India (CPI) on a regular basis to clip my images and place them on a white background ready for use on my website. I am always impressed by the quality of the work which helps to show my website at its best. The quick "turn around" time is vital in helping us to keep our online product catalogue fresh and up-to-date."

"Thank you for always doing a wonderful job. My photos always come back with perfection and in a timely fashion."
Some of our Clients
---

---