Price starts from
Per Image
Discount Upto
on bulk order
The Photoshop effect is applied to the long tail garment items. Some items may have the back part longer than the front part viz Composer Tuxedo. Removing mannequin from such a product, the designers have to join the bottom part in Photoshop. Clipping Path India (CPI) is a professional image manipulation company with more than 30 years of combined experience in providing high end, high quality digital prepress services, image manipulation and clipping path service. With our facilities in the United States, the Indian Subcontinent and Dubai in the United Arab Emirates, we are strategically located to competitively fulfill your image manipulation needs with a dedicated group of expert employees ready to serve you while minimizing your cost. We have a production team which works 24/7 to provide quality service. Feel free to contact our customer support for more detail. Before onboarding as a customer, you can try us for free. Hit the free trial button below! The price starts from US$ 2.49 and we can edit 2000 photos per day.
Get The Best Prices For
Image Editing Services
Clipping Path Services

Starts From

---

Basic Clipping Path $0.49
Simple Clipping Path$1.25
Compound Clipping$2.50
Complex Clipping Path$6.90
Extra Complex$9.99
Super Complex$14.99

Vector Drawing

Starts From

---

Raster To Vector$3.49
Vector Line Drawing$4.50
Logo Design$14.99
Photo To Vector$19.99
Artwork To Vector$25.00
Nature Image To Vector$30.00

Image Retouching

Starts From

---

Color Correction$0.99
Photo Retouching$2.50
Jewelry Retouching$3.49
Portrait Retouching$4.49
High End Retouching$9.99
Photo Restoration$14.99

Ghost Mannequin

Starts From

---

Ghost/Doll Remove$1.25
Neck Joint$1.75
2D Ghost Mannequin$1.75
3D Ghost Mannequin$2.99
Jewelry Neck$3.99
3D Shoe Effect$3.99
Our
Pen Tablet (Wacom)

Related Works

We are offering very competitive but affordable price packages for professional image manipulation, retouching, composition, and editing services. We provide high-end quality services using Pen Tablet within turnaround time, because we care and know the value of you and your files!
---
Production QA
Our photo editing services are constantly monitored by a QA Supervisor, who is responsible for ensuring the editing task is in accordance with customer requirement.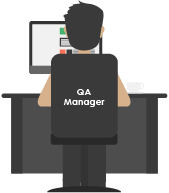 Post Production QA
After the editing is complete, our Post Production QA Manager goes through the edits and ensure the quality as per client requirements and performs corrective edits.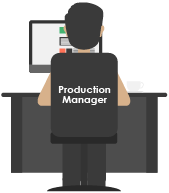 Pre-Delivery QA
After photo editing workflow is complete from the Post Production QA Team, our Production Manager works to ensure the quality before delivering the images to clients.
---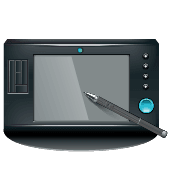 Pen Tablet
We provide high-end retouching service with the help of pen tablet, which makes the retouching more professional & precise; always better than normal processes.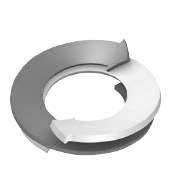 Unlimited Revision
Although our service is flawless, we offer unlimited revisions on our work, if any fault from our end or if the final image do not exactly meet client requirements.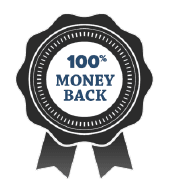 Money Back
With the rigorous QA process, it is rare that you might not get what you wanted. Even after this, if you are not happy with our service, we have a money-back guarantee.
What Our Customers Say

"The excellent service that our company has received from this company is second to none! We uploaded the files in the evening, and the clipping paths came back in the morning. I would recommend Clipping Path India (CPI) to anyone who is looking for quality clipping paths at a fast turnaround time."

"I use Clipping Path India (CPI) on a regular basis to clip my images and place them on a white background ready for use on my website. I am always impressed by the quality of the work which helps to show my website at its best. The quick "turn around" time is vital in helping us to keep our online product catalogue fresh and up-to-date."

"Thank you for always doing a wonderful job. My photos always come back with perfection and in a timely fashion."
Some of our Clients
---

---