Ghost Mannequin Effects
high quality
Price starts from
per image
Discount Upto
on bulk order
A neck joint service providing company offers a lot of services like Clipping path, image retouching, color correction, image masking, raster to vector etc. along with the neck joint service which is one of the most influential Photoshop based services on business. This service is especially related to garment sectors. It is also known as Ghost Mannequin service which is applied to garment items. During taking photos, photographers use a doll or mannequin to create 2D or 3D shape of garment products. They do so instead of using human to save money and time as well. After that, graphic designers edit these photos to remove the doll, or mannequin, or sometimes human also in Photoshop.
---
---
What and When Neck Joint Service
Before proceeding further, let's clear the term 'Neck Joint or Ghost Mannequin'. In fact, Photographers maintain a process to take photos of the cloth items making these wear on a doll or mannequin to present an item which looks real as like wearing a human. After taking in this way, the images cannot be used directly to present products because the neck and inner part of the product remain hidden behind the doll. The doll, in this case, needs to be removed from the images. So photographers are to take photos of the front part, back part and the inner part of the cloth and knock the door of the graphic designers. If they have bulky image files, they cannot remove the mannequin because it is both time consuming as well as harmful for more photography. So, they provide the image files to the neck joint service provider company who works on these images to remove the mannequin and joins the neck.
Categories of Neck Joint Service
Photoshop neck joint service can be divided into some categories regarding its types and complexities, such as-
2D joint
3D join
Hoody type joint
Jewelry neck combination
Scarf neck combination
Here, for instance, 2D and 3D joints are for neck, sleeve etc. The hoody type joint is done for the hoodies jackets. Moreover, Photoshop ghost mannequin service is also for removing wrinkles or crashes, reshaping clothes, cropping the excess materials etc.
---
How we do this
To provide 2D Photoshop neck joint service, we collect the images of the front part and the inner part, and for 3D neck joint, sleeve part with bottom part is taken by the photographer from different angles. Sometimes back part is taken according to the requirement of the client. Then we open these in Photoshop to create path by pen tool. Applying clipping path to the front and the inner part, we join the two images and remove the backgrounds. At the last stage, other services of Photoshop like retouching, color correction, brightness, shadow, contrast etc. are used to give an actual view because sometimes the inner part becomes foggy and remains faded.
Who and which products take the service
There is a vast range of sectors who can take the neck joint service such as ecommerce business sites, local or international magazines, photographers, prepress companies, various printing areas, annual reports and different ad agencies and after all, every business related to the fashion wares. Having some different products you may hesitate about taking the service. Don't worry, we work for all kinds of garment products like shirts, T-shirts, jeans, skirts, trousers, blouse, sweater etc. Besides, we provide this service for shoes, belt, sunglass, purses, bags, jewelry items etc.
---
Benefits of Photoshop Neck Joint Service
Neck joint or ghost mannequin service is all about business purposes and business is dependent on profits. A business always focuses on the growth of its profit and it takes different services for the betterment. A statistic shows that the success of eCommerce websites depends on its attractive product store and a detail product view to the potential customers. Photoshop neck joint is such a service which brings much benefit for eCommerce business by making a nice presentation of products. As the garment and fashion industries are growing, the importance of showing products in a detail is inevitable to catch more traffic and to sell more products. To enhance the quality of products and to increase the beauty of showcase, ghost mannequin service is important which needs small invest but returns a great deal.
How a Neck Joint Service Provider company should be
If you have an eCommerce business and you need to take photo editing service like neck joint service for your bulk image files, you should knock at the door of a well-equipped image editing service provider. To complete such a big project, a company must have an outstanding and dedicated image editing team who will have expertise in the respective field. They should be conscious about time and evaluate the client's opinion. The company must have a competitive price package as well as a flexible payment method. Besides, it is also essential to heed to their file transfer system, whether it is secured or not. Because, security and confidentiality is so much important for your business. Considering above features, Clipping Path India is one of the best Neck Joint Service Provider companies in the world with a vast experience of 32 years. They have a dedicated and expert team of graphic designers. They are providing a lot of Photoshop based image manipulation services such as clipping path service, neck joint service, image retouching, image masking service and more. CPI is working with the renowned eCommerce websites, photographers, magazines, pre-press companies, ad agencies and so on around the globe.
Get The Best Prices For
Image Editing Services
Shadow Service

Starts From

---

Drop Shadow$0.99
Natural Shadow $0.59
Reflection Shadow$0.99
Retain Original Shadow$0.59

Image Masking

Starts From

---

Object & Layer Masking$1.49
Alpha Channel Masking$1.99
Transparent Masking$2.49
Fur & Hair Masking$2.99

Image Clipping Path

Starts From

---

Basic Clipping Path $0.49
Simple Clipping Path$0.99
Complex Clipping Path$3.99
Compound Clipping$5.99

Ghost Mannequin

Starts From

---

Ghost/Doll Remove$1.25
Neck Joint$1.75
2D Ghost Mannequin$1.75
3D Ghost Mannequin$2.99
Jewelry Neck$3.99
3D Shoe Effect$3.99
Our
Pen Tablet (Wacom)

Related Works

We are offering very competitive but affordable price packages for professional image manipulation, retouching, composition, and editing services. We provide high-end quality services using Pen Tablet within turnaround time, because we care and know the value of you and your files!
---
Production QA
Our photo editing services are constantly monitored by a QA Supervisor, who is responsible for ensuring the editing task is in accordance with customer requirement.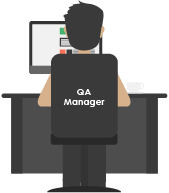 Post Production QA
After the editing is complete, our Post Production QA Manager goes through the edits and ensure the quality as per client requirements and performs corrective edits.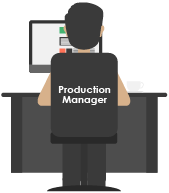 Pre-Delivery QA
After photo editing workflow is complete from the Post Production QA Team, our Production Manager works to ensure the quality before delivering the images to clients.
---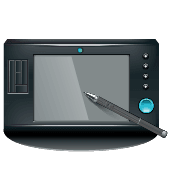 Pen Tablet
We provide high-end retouching service with the help of pen tablet, which makes the retouching more professional & precise; always better than normal processes.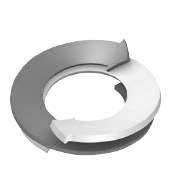 Unlimited Revision
Although our service is flawless, we offer unlimited revisions on our work, if any fault from our end or if the final image do not exactly meet client requirements.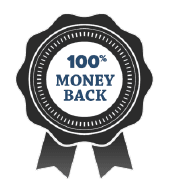 Money Back
With the rigorous QA process, it is rare that you might not get what you wanted. Even after this, if you are not happy with our service, we have a money-back guarantee.
What Our Customers Say

"The excellent service that our company has received from this company is second to none! We uploaded the files in the evening, and the clipping paths came back in the morning. I would recommend Clipping Path India (CPI) to anyone who is looking for quality clipping paths at a fast turnaround time."

"I use Clipping Path India (CPI) on a regular basis to clip my images and place them on a white background ready for use on my website. I am always impressed by the quality of the work which helps to show my website at its best. The quick "turn around" time is vital in helping us to keep our online product catalogue fresh and up-to-date."

"Thank you for always doing a wonderful job. My photos always come back with perfection and in a timely fashion."
Some of our Clients
---

---