Object Removing Services
high quality
Price starts from
per image
Discount Upto
on bulk order
Object Removal from Photos
Object removal from photos is basically another name of the background removal service which is mostly used in the business sectors related to the images. The graphic designers do the job as the clients desired by clipping path with the Photoshop pen tool. It is, in fact, a service to remove the undesired back drop or unsuitable objects from an image to make it isolated or more highlighted.
---
Objectives of this service
There are many important objectives of object removal services, but the prime is to isolate the desired products from the rest objects of an image or to remove the existing background to place the image on a new white layout according to the clients' demand. It is done for making the products more glittering in the eyes of the potential customers. A good looking image increases the chance of more sales as per the target. Again during photography, many undesirable objects which hinder the focusing of the main products, may have in the frame. In the finest images of one's happy moment, there may have anybody else whom he doesn't want can be removed by this service.


Ways to remove objects
Quality image with unwanted objects won't make you satisfied using it. Moreover, the back drop enriched with worse looking objects harm the quality and emphasizing factor of the product images. So, it is essential to remove the detrimental background or objects. However, the graphic designers maintain some procedures for object removing from picture. Now, let's see how to remove background or objects from a simple image-
---
➽ Suppose you have an image of iPhone on a gray background and you would like to delete the background. At first, just open it in Photoshop.
---
➽ Then select the pen tool from the left toolbar. You can select other tool but for quality image cropping this tool is a must.
---
➽ Zoom it 300% or 400% based on the resolution to create a path around the phone one or two pixels inside the image outline.
---
➽ Finish the pen tool line clicking on the starting point. If you need any curve line, you can do so by the handle. After the completion of creating path, a new path will be visible in the path palate.
---
➽ Select the path by applying the selection tool and then you can delete the background. In the way you will be able to delete a simple image background.
---
➽ Again if you want to remove an unwanted object from your favorite image like a family picture. Maintaining the same way you have to create a path around the object or objects inside the image and remove it.
---
➽ Next, select the clone tool from the left toolbar and copy the relevant color from outside of the object and fill the place where it was.
---
➽ If clone tool is not enough then replace another object or back drop something like that.
---
Thus, anybody can remove objects or background from picture but for more perfection professional designer's touch is needed.
---
Importance of object or background removal service
Objects or background cut out service plays an important role in the various business sectors like ecommerce, photography, printing media, fashion or modeling, advertising agencies etc. who use various quality images for growing their business. Now, let's see how they give importance on object removal service.
---
Ecommerce
The main secret of the success of ecommerce business lies in the quality images. Here, it is inevitable to use quality image for presenting their products to the quality customers for detail viewing. The products which demand white background are garment ware, jewelries, electronic products, furniture, kitchenware, toys etc. Besides, for neck joint service, object removal service is necessary. During taking photos of garments, jewelry or shoes for ecommerce business, doll or mannequin is used to give the products proper shadow but these products cannot be used with a mannequin. That is why, object cut out service is needed.
---
Photography
For photography business, objects or background knock service is essential. At the time of photography, sometimes, the photographers take help of many objects like stand, chair, table, light etc. for a suitable environment of shooting the product image. But later on these objects need to be removed. There may enter many unwanted objects into the frame which also need to be escaped from photos.
---
---
Print Media
Images to be published in the print media should be persuasive. These must be eye-washing and should have capability to catch the mass attention. For this reason, these product images have to be on quality background. It is noticeable the picture of products necessarily have to be highlighted than the objects inside the images. So, background or object removal service is applicable here to get the desired image quality according to the modern trend of print media.
---
Fashion or Modeling
This service is equally emergent for fashion and modeling images. In this type of images, the product images on the model is seen only rather than other objects. So, the background may be blurred or removed with other objects.
---
Advertising Agency
Images play a vital foreword in advertising works because the chief objective of the ad is nothing but to show off the products and make the general people known about the ingredients of the products. To increase the popularity of a product is another purpose of advertisement. So, to show the products, quality images of the products are used removing unimportant background and irrelevant objects with a purpose of highlighting the product only.
What is used for object cut out?
For cutting out the unsuitable background objects from a product image, different tools of Adobe Photoshop are used such as lasso tool, magic wand tool, eraser tool, pen tool but among these pen tool which is called the king of clipping path tools, is widely used because without it 100% perfection is not possible. Besides this, there are many software for image manipulation services but they cannot provide quality images. This is why, Photoshop is preferable to others.
Get The Best Prices For
Image Editing Services
Shadow Service

Starts From

---

Drop Shadow$0.99
Natural Shadow $0.59
Reflection Shadow$0.99
Retain Original Shadow$0.59

Image Masking

Starts From

---

Object & Layer Masking$1.49
Alpha Channel Masking$1.99
Transparent Masking$2.49
Fur & Hair Masking$2.99

Image Clipping Path

Starts From

---

Basic Clipping Path $0.49
Simple Clipping Path$0.99
Complex Clipping Path$3.99
Compound Clipping$5.99

Ghost Mannequin

Starts From

---

Ghost/Doll Remove$1.25
Neck Joint$1.75
2D Ghost Mannequin$1.75
3D Ghost Mannequin$2.99
Jewelry Neck$3.99
3D Shoe Effect$3.99
Our
Pen Tablet (Wacom)

Related Works

We are offering very competitive but affordable price packages for professional image manipulation, retouching, composition, and editing services. We provide high-end quality services using Pen Tablet within turnaround time, because we care and know the value of you and your files!
---
Production QA
Our photo editing services are constantly monitored by a QA Supervisor, who is responsible for ensuring the editing task is in accordance with customer requirement.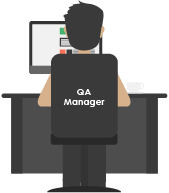 Post Production QA
After the editing is complete, our Post Production QA Manager goes through the edits and ensure the quality as per client requirements and performs corrective edits.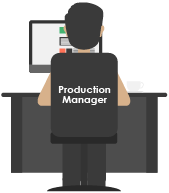 Pre-Delivery QA
After photo editing workflow is complete from the Post Production QA Team, our Production Manager works to ensure the quality before delivering the images to clients.
---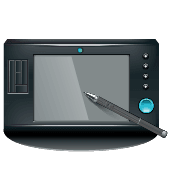 Pen Tablet
We provide high-end retouching service with the help of pen tablet, which makes the retouching more professional & precise; always better than normal processes.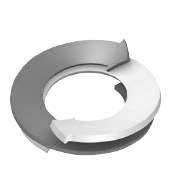 Unlimited Revision
Although our service is flawless, we offer unlimited revisions on our work, if any fault from our end or if the final image do not exactly meet client requirements.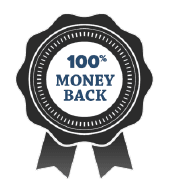 Money Back
With the rigorous QA process, it is rare that you might not get what you wanted. Even after this, if you are not happy with our service, we have a money-back guarantee.
What Our Customer Say

"The excellent service that our company has received from this company is second to none! We uploaded the files in the evening, and the clipping paths came back in the morning. I would recommend Clipping Path India (CPI) to anyone who is looking for quality clipping paths at a fast turnaround time."

"I use Clipping Path India (CPI) on a regular basis to clip my images and place them on a white background ready for use on my website. I am always impressed by the quality of the work which helps to show my website at its best. The quick "turn around" time is vital in helping us to keep our online product catalogue fresh and up-to-date."

"Thank you for always doing a wonderful job. My photos always come back with perfection and in a timely fashion."
Some of our Clients
---

---