A great design can make a huge impact on the human mind. When you need to redesign, recreate or process an image, the main problem is to find out a guy who can do the task perfectly. You may not have knowledge to edit the images by yourself. So you have to contact or hire a graphic designer, but the main headache is to find out the right person.
So here in this feature, we are going to give you some strategic suggestions which will help you to choose the right graphic designer.
1. Direct hires or outsourcing?
At first, you have to decide whether you will hire a graphic designer directly, or you will employ a designer who works remotely. It is entirely dependent on you. Direct hiring can give you the opportunity to work with your graphic designer face to face. You can share your ideas with him or her. You can also give your works to hire a graphic designer or to a firm who works remotely. Here you have to communicate with them over the phone or by email.
2. See their portfolio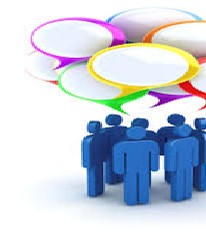 Then you have to ask your graphic designer to give you their professional portfolios. You must collect this because it will help you to judge their quality of works. After that you can decide what you should do next.
3. Ask for references
if you hire a graphic designer personally, you must ask him or her for their references. If they are good and professional, they will submit you with the required documents. By this you will be sure that your task will be completed correctly.
4. Certification
Not all the time, but certification is necessary. Because a professional certificate of a graphic designer represents his quality in this sector. But it's also true that having a certificate should not be the only criteria to judge a graphic designer.
5. Testimonials
Testimonials can help you to get an idea of what a designer is like to work with. By that you can get the idea how you will work with that graphic designer and what your strategy will be. An experienced designer can show you his work planning before he is hired.
6. Personality
Hire someone with whom you can continue your project. For that matching of thinking, mentality and personality of both of you are very much important. Otherwise, it will be tough for you to proceed.
The right graphic designer will help you to make your e-commerce business strategy visible and help you to flourish your business or fulfill your purpose. All the best!
Also See Video Tutorial to Understand Essayist Way .