Are you a pet lover? If so, get ready for a blast as this write-up will provide you some handy information about glamorizing your beloved pet. No matter how appealing you wish your pet to look, you can make use of the photo editing and retouching services to accomplish that. But surely, if you want to get a flawless and mind-blowing appearance of your pet, you have to know the tips and tricks of image editing.
Before we jump to pet photo editing and retouching, we need to scratch the surface on pet photography as image processing starts once an image is captured. You can have any type of pet no matter whether it's a dog, cat, bird, or rabbit, the fundamental principle of shooting is identical. There can be minute differences in approach depending on the nature and conduct of your pet. If your pet remains still without much movement, you can be more creative. But if it's the vice-versa, you have to be a little meticulous in snapping.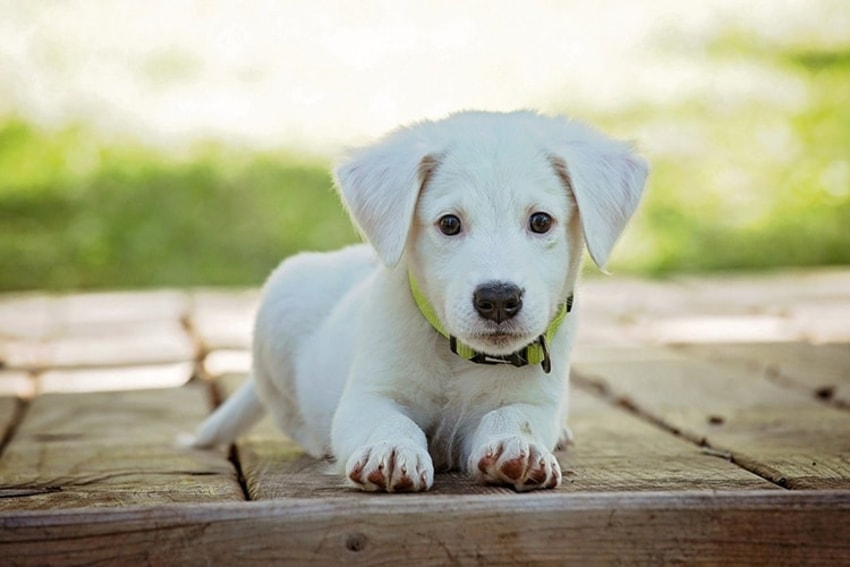 Now, let's deal with the pet photo manipulation, especially, the methods employed by noted image manipulation companies to upgrade the images. We will throw light on the notable techniques applied by these companies to get the job done as the clients crave.
Standard Photo Editing in Pet Image Editing
There are certain basic methods that every image touch-up company strives to follow. Some thrive while offering their services and others fluff. A first-rate photo enhancement company applies the same level of post-production techniques in pet photo retouching, with both major and minor modifications in the raw or unprocessed images. A pet image can contain flaws right from background issues, color incompatibility, exposure issues, tonal maladjustment, composition errors, etc. like the other images. Correcting all these major and minor issues come under the standard photo editing.
Advanced Photo Editing in Pet Photo Editing
It takes the image retouching professionals to put a little bit of extra effort when it comes to advanced photo editing. Regarding pet photo retouching, animals, instinctively, don't follow instructions as commanded by the photographer. They get distracted and spoil the entire objective of the photographer. Whether they are dogs, cats, or any other pets, it's a challenge for the photographer to position the pets and capture them as they want.
In order to keep the pets on the spot properly, photographers make use of thin dog lead, cat lead, and horse lunge. Not that they are chained but they are guided in a way so that they feel they are on a walk. They are also given yummy treats so that they remain on track. Surely, the cat lead, dog lead, and horse lunge are distractive elements in the photos and many a time conceal crucial parts of photos. Hence, it requires to remove these stuff from the images to portray the images splendidly and engagingly to the viewers.
Beautify your Pet in Photoshop Following our Tips
Many a time, you may notice your pet's eyes completely dark and black. This will tarnish the natural look of the cat in the image. To fix this issue, you can add a speck of white paint onto the eyes to spice up the image. Thereafter, select the Brush tool and tone down the hardness to 90% and opacity to 80% from the options bar. Foreground set with white color and the Brush size to nearly 9px, just dab once with the tool to the eyes.
Another issue you may face is the appearance of your pet let it be dog, cat, bird, rabbit, etc. It may appear darker than the rest of the image. In order to solve this issue, add a Brightness/Contrast adjustment layer from Layer>New Adjustment Layer. Scale up the Brightness slider until your pet looks brighter. Pick up the Brush tool and paint over the background regions affecting the mask of the adjustment to bring back normal lighting.
A common issue that you may encounter is concerning color balancing while shooting your pet, especially, indoors. To balance the overall the tinting of imbalanced color, go to Color Balance Adjustment layer pressing Ctrl+B. To offset an orange tint from tungsten lighting, shift the Cyan/Red slider to the left and the Yellow/Blue slider to the right until the photo looks like it is snapped under daylight settings.
When it comes to pet images, sharpening will let you do the trick, especially, to bring out the details in the fur and eyes. Go for a High Pass filter from the get-go. Add a duplicate layer into the Layers palette pressing Ctrl+J. Thereafter, go to Filter>Other>High Pass. Proceed to set the Radius slider in such a way so that fur gets visible properly. Next, set the layer's blend mode to hard light to eliminate all the grey areas.
As we are dilating upon the animal photo retouching, you have to ensure that you go to Select>Refine Edge when you make the selection before progressing to further edits. This is because the Refine edge allows you to display the selection outline better. Enhance the Smooth and Contrast sliders to polish the selection area. Don't forget to tick the Smart Radius on the menu as well.
Editing is fun but at the same time, it requires knack to retouch photos professionally. When it comes to pet photo retouching, there are additional tasks as we discussed above. Many premium photo retouching companies have years of experience in animal photo processing. They possess profound knowledge of the minute details of pet image manipulation.
Clipping Path India is a world-renowned image retouching giant, operating successfully for over 30 years. We have a proven track record in the field of image touch-up. We have worked for various global brands including Nike, Puma, Adidas, Samsung, Sony, Hugo Boss, Tom Hilfiger, Apple, etc. Due to our first-rate services, our clients rely on us and regularly take our services. If we can benefit from our services, it will be our achievement. Feel free to contact us as you need. Visit our website, Facebook, Pinterest, and LinkedIn pages for more details.