Your most beautiful images may contain distracting backgrounds that drive viewers' attention from the main subject. It can happen in the case of e-commerce product photo which may not get desired customers' attention. If so, you can remove image background or if you have motif to keep background, you can also do so just by blurring image background. Another thing may occur in your mind that your recently captured images are terribly beautiful with their background and you want to keep background and at the same time, you also want to maintain suitable focus on the subject. Here, you can blur photo background in Photoshop and create shallow depth of field effect. This photo editing technique will make the vague image background retaining perfect focus on the image's main subject.
You, however, can run this photo modification process DIY at home or studio easily using the latest version of Photoshop. ­­Now, you may think about how to blur background of image and to soothe you, we like to say if you follow step by step image editing process as we mentioned below, you will be able to do it. It is a professional photo blurring tutorial which is short and easy to understand.
1. Open your image in Photoshop and unlock it.
2. Zoom the image as large as you need and create a path inside one or two pixels around your subject using photoshop pen tool and make selection.
You can also use other selection tools like Polygonal Lasso tool, Magic Wand tool, etc. but these tools work best on the contrasting background. To get perfect path and selection in all types of images, you should use pen tool which is capable of creating professional path.
3. Now press Ctrl+Shift+I to make the selection Invert so that you can select the background as you want to blur background of image.
4. If it is a Photoshop CC version, go to Filter. Click on Blur Gallery and next click on the Tilt-Shift tool to apply blur effect on image background.
In case of other versions of Photoshop like CS6, you will get the Tilt-Shift tool under the Blur option directly, but in CC version, it is under Blur Gallery.
Filter => Blur Gallery => Tilt-Shift
5. If everything is ok, you will find the Tilt-shift tool appearance which will blur your image background. Look at the image below and feel the difference.
Now, you have to set the tool manually. To do that click on the center of the circle and drag it where you need to position. You can rotate the tool and fully control to blur background image where you require or as you require.
6. Apply the tool properly, change the blur property, drag and place the tool clicking the centered circle. When it looks cool and you feel you got the desired result, click OK from the top of this tool. The snapshot below is for you to understand how we have done this process.
This is our final output. If you don't take your image using DSLR camera, after completing the above process, you must feel the photo was taken by a DSLR.
We added the before-image below for making you feel the difference between the two images.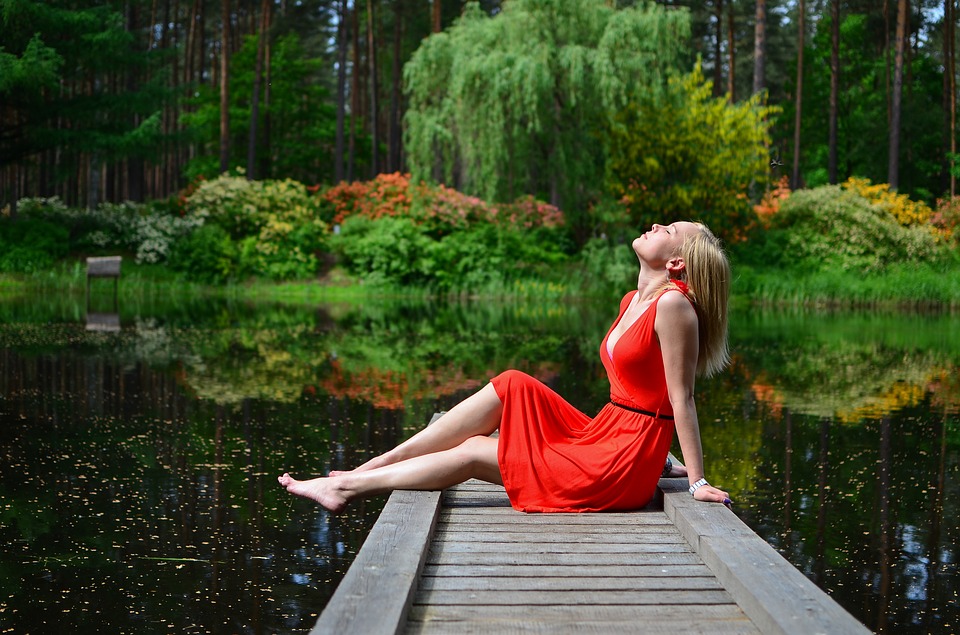 It's a cool photo manipulating technique so far. Isn't it? If you think so, you can edit your images in the process. But, you may not be comfortable with Photoshop and its various tools and option for editing image background DIY.  In that case, you can send your images to create shallow depth of field effect. Our company is Clipping Path India is a professional photo editing and retouching service provider globally. We have been offering photo background removing, clipping path, color correction, image retouching, and raster to vector conversion and illustration, image masking, creative photo manipulation, etc. for the last 30 years. These image editing services are being taken by the professional photographers, ecommerce business managers, advertising agencies, busy graphic designers and agencies, and many more.
We provide all these picture editing services by the most experienced graphic designers who edit images applying latest version of image editing technologies. Our clients are receiving world class photo manipulation services at the best photo editing prices. On bulk photo processing order, we provide up to 50% discount. If you are interested and you require any editing image service, you can simply contact us or send us a Quote Request. We'll knock you as soon as possible.