There are many different types of photographers, from wedding photographers to wildlife photographers. However, there's one brand of photographers that stands apart from the rest – nature photographers. In the digital age, some photographers may be creating art in their living rooms or offices. But the honest truth is that there are people out there roaming the world in search of the perfect nature photo op.
Some travel across the globe, while others hike around their city. These masterpieces of photography can be hung on a wall, placed into a coffee table book, or even sent out as Christmas cards – but we think they deserve more credit than that!
Nature photography is both a passion and a profession for people around the world. Portraying the beauty of nature becomes priceless when you know someone who is an avid outdoorsman. Amongst these photographers are those who are famous in their own right. In this article, we will discuss some of the most famous nature photographers whose work deserves to be seen globally.
You may also read- Flower and Plant Photography. 
Most Famous Nature Photographers of All Time
As you already know, nature photography is a genre in which the photographers are inspired by nature and explore the relationship between humans and nature. Some of the most famous and popular nature photographers have gone on to inspire a lot of people and continue to do so. Let's introduce with a shortlist below-
Ansel Adams
Edward Weston
Elliot Porter
Marco Grassi
Frans Lanting
Galen Rowell
Charlie Hamilton James
Art Wolfe
William Albert Allard
Chris Rainier
Jim Brandenburg
Garth Lenz
Joel Sartore
Philip Hyde
Freeman Patterson
1. Ansel Adams
Ansel Adams is one of America's most famous nature photographers. He was born in 1902 and died in 1984. He was raised in San Francisco but spent most of his life in Yosemite National Park, where he became known as the "father of American nature photography." Adams's photographs are known for their incredible detail, clarity, and depth of field. His photographs helped popularize black-and-white photography as an art form in America. 
His images were also instrumental in preserving many areas of natural beauty across the United States. In 1933 Adams published The New West: Photographs by Ansel Adams with text by Nancy Newhall, which included many of his most famous images from Yosemite National Park. This book helped establish him as one of America's best photographers and inspired many others to adopt similar styles.
2. Edward Weston
Edward Weston was a renowned American photographer, best known for his images of California's coastline and its desert landscapes. He was also a teacher and mentor to many photographers, including Ansel Adams, who learned from Weston in the early 1920s. Weston began his career as a portrait photographer and later decided to change his approach to photography. 
It was started by focusing on still life subjects, particularly fruit and vegetables. He was inspired by the work of Eugène Atget and became interested in using natural light for his images. He didn't use any artificial lighting or reflectors because he believed it would make his subjects look unnatural. This style has become known as "straight photography."
3. Elliot Porter
Eliot Porter is one of the most important photographers of the 20th century, and one of the first to use color photography. He is regarded as the "Father of Color & Nature Photography". Porter was born in 1903 in New York City. He attended Harvard University and graduated with a degree in architecture in 1926. While at Harvard, he worked as an assistant to photographer Clarence White and also studied painting with George Bellows. 
In 1928, he left his architectural job to become a freelance photographer. Porter's work is best known for its clarity and detail and his ability to use light like paint. His photographs are often compared to paintings because of his use of color and shadow to create depth within an image and move viewers into a scene.
4. Marco Grassi
Marco Grassi is a self-taught photographer, who has been living in Italy since he was born. He's always been fascinated by nature and the world around him and that's why he started taking pictures of landscapes, mountains, and deserts. His images are mainly focused on nature, evoke a sense of mightiness and highlight the power behind everything that surrounds us, from giant mountains to vast desert areas.
Marco's work has been published and rewarded worldwide in a large variety of media outlets, such as National Geographic, CNN, The Telegraph, BBC, and GEO Magazine.
5. Frans Lanting
Frans Lanting is a Dutch nature photographer who has been awarded the title of Master Photographer by the Royal Photographic Society. He was born in The Hague, Netherlands but grew up in San Pedro de Atacama, Chile. He started his career as a medical doctor but changed to a career as a photographer when he was 27 years old. His first assignment was to photograph wildlife in Africa for National Geographic magazine.
Since then, Frans has continued to study and photograph wildlife around the world and has published several books including The Eye of the Leopard (with Roger Tory Peterson), A Moment In Time: Wildlife in the Wild, and Captive Animals: Behavior and Welfare.
6. Galen Rowell
Galen Rowell was born on Aug. 23, 1940, in Berkeley, Calif. He was an outstanding landscape photographer, who practiced what he termed "participatory photography," seeking to infuse the pictures he took with his own feelings about the scene before him. Mr. Rowell was an extraordinary photo expert in using natural light to create scenes of striking beauty.
Mr. Rowell made many photographic journeys through the mountains of India, Nepal, China, Tibet, Alaska, Africa, Siberia, New Zealand, and Patagonia, as well as climbing in the High Sierras of the western United States. Including this popular and best-selling book "Mountain Light: In Search of the Dynamic Landscape', he also published over 15 books in photography.'
7. Charlie Hamilton James
Charlie Hamilton James Photography
Born in Bristol, England, in 1975, Charlie Hamilton-James was raised in a creative family where he was encouraged to pursue his artistic interests. After gaining an honors degree in Fine Art from Central Saint Martins College of Art and Design in London, Charlie worked as a designer for several years before turning his attention to photography. He has worked as both a photojournalist and filmmaker since 2002.
In 2009 Charlie joined National Geographic Magazine as their first-ever full-time wildlife photographer. He has also worked on assignments for other magazines including Conde Nast Traveller, GQ, and Men's Health. He has won numerous awards including twice winning the Royal Television Society award for photography, BAFTA, and Emmy nominations.
8. Art Wolfe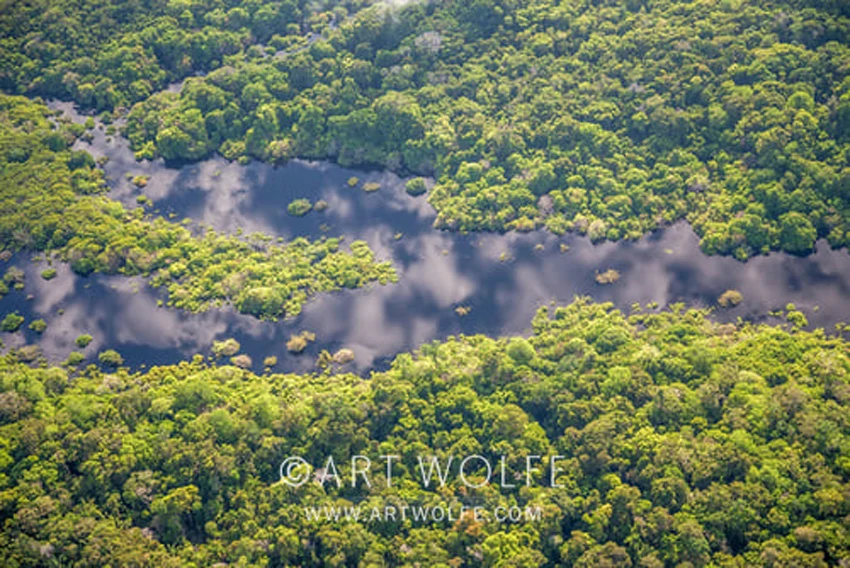 Art Wolfe is an American landscape and nature photographer. He is best known for his large-format photography, which he takes in remote locations around the world. He has been traveling the globe for over 30 years to capture stunning images of wildlife and landscapes. Wolfe mostly uses natural light, often spending hours waiting for just the right moment to capture an image. 
His beautiful photographs have been featured in publications such as National Geographic magazine, Smithsonian Magazine, and many more. Wolfe's photographs are frequently compared with those of landscape photographer Ansel Adams. He is known for his use of black and white, infrared film, and panoramic formats such as the so-called "magic lens".
9. William Albert Allard
William Albert Allard Photography
William Albert Allard (born September 16, 1938) is an American documentary photographer best known for his work for the National Geographic Society. His photographs have appeared on more than 100 Life and National Geographic magazine covers. He grew up in nearby Flushing and first became interested in photography when he took pictures of his father with his Kodak Brownie box camera at age 12 or 13. 
He was later inspired by seeing the works of Alfred Eisenstaedt and Robert Capa at an exhibition at the Metropolitan Museum of Art. Allard's first assignment for Rolling Stone was photographing the Beatles backstage at their 1965 Shea Stadium concert. His early photographs of the natural landscape, Native Americans, and cowboys have become iconic images of America's past.
10. Chris Rainier
Chris Rainier is an award-winning documentary photographer and filmmaker. His Photography specializes in creating iconic images that capture the human experience in its fullness through portraits, landscapes, and documentary stories that explore culture, society, and history. He has photographed indigenous tribes living deep within jungles across Africa, Asia, and South America, and communities living along coastlines around the globe. This allowed him to capture stunning landscapes and his subjects.
Rainier has been published in magazines such as National Geographic, TIME, Smithsonian, Newsweek, GEO, and Geo Germany. He has been awarded multiple international awards for his photography and film including two World Press Photo awards. He also received the prestigious Dan David Prize for his body of work.
11. Jim Brandenburg
Jim Brandenburg is an American environmentalist, nature photographer, and filmmaker. His photographs have appeared in publications worldwide and he has received numerous awards for his work. He specializes in large-format photography and has been photographing wildlife for more than 25 years.
Brandenburg began his career as an instructor at Milwaukee Area Technical College and later taught photography at the University of Wisconsin–Milwaukee. 
In 1984, Brandenburg started photographing wildlife after seeing how much damage had been done by humans to the environment during his travels through Africa and Australia. Some of his most notable subjects include polar bears, grizzly bears, whales, and other marine mammals such as dolphins and seals.
12. Garth Lenz
Garth Lenz is an extraordinary photographer, specializing in editorial, commercial, and nature photography. He is a contributor to National Geographic, The Telegraph Magazine, and the BBC. He has been published in The New York Times, The Guardian, Slate, Salon, and many other publications. His work has been featured in galleries around the world including Paris Photo, Photo Espana, Shanghai Biennale of Photography, and La Maison Européenne de la Photographie in Paris.
Garth's passion is shooting beautiful images that capture the essence of the subject and tell stories about them. His goal is to create photographs that have a lasting impact on the viewer and inspire them to think and feel differently about themselves or their world.
You may also read- Spring Photoshoot Ideas for Professionals. 
13. Joel Sartore
Sartore's passion for nature photography began when he was a child growing up on a farm near Lincoln, Nebraska. He credits his father with instilling in him a love of nature through their daily walks around their property where they would often see great horned owls or hawks soaring above them. He is an avid birder and has seen over 300 species of birds in North America alone.
In addition to his photography career, Joel has worked with dozens of conservation organizations including The Nature Conservancy, Audubon Society, Defenders of Wildlife, and World Wildlife Fund among others on various projects including educating people about climate change through photography workshops around the world. 
14. Philip Hyde
Philip Hyde is an artist, activist, and photographer whose work has helped protect wilderness areas such as Dinosaur National Monument, the Grand Canyon, Point Reyes National Seashore, and Canyonlands National Park. His famous nature photographs have been published in more than 100 books and magazines including Life, Newsweek, Time, National Geographic, and Audubon.
Philip Hyde was one of the first photographers to use color photography as a fine art medium. His pioneering work helped establish color photography as a fine art genre and inspired a generation of landscape photographers. Also, his work is represented in numerous public collections including the Brooklyn Museum, The Metropolitan Museum of Art, The Whitney Museum Of American Art, and many other important museum collections around the world.
15. Freeman Patterson
Freeman Patterson is one of the famous nature photographers and writers born in Long Reach, New Brunswick, Canada. Patterson's interest in photography began in his youth when he would take photos of his family members with a Kodak Brownie camera. He later studied photography under William Notman at the Montreal School of Fine Arts. After graduation, he worked as a commercial photographer in Montreal before moving to Vancouver in 1950 where he became a staff photographer for the Vancouver Sun newspaper.
He has written several books on photography including Nature Photography: From Snapshot To Great Shot (2011), Nature's Best Photography: Ideas & Inspiration For Outdoor Photographers (2012) and Nature's Best Photography: Tips & Techniques For Better Outdoor Images (2013). His books have been translated into French and German editions.
You may also read- Best Macro Photographers to Follow. 
To Conclude
Nature photography requires patience and dedication towards achieving your desired goals. It is a difficult task that requires you to be organized. A nature photographer can give rise to the most amazing series that could be shared with others. The beauty of nature is shown through a series of pictures of beautiful landscapes. Murals, sculptures, designs, and drawings are also captured by great nature photographers. Regardless of what is photographed, every photograph possesses stunning beauty.
In conclusion, many photographers have helped shape the modern world with their work. Those that left their mark on history often did so by using photography to communicate a message about the natural world around us. It is their passion for the environment, and their dedication to preserving it for future generations, that makes them so famous nature photographers today.