[Last Updated in April 2022]
Being a photographer, you already know how it is tough to pick a camera for a particular subject! Well! In today's article, we'll help you out to discover the best cameras for food photography. Although it's kind of similar to the product photoshoot, there are some technical aspects to look into before buying them. To prepare the shortlist, we have completed a survey and in-depth research for this.
You may also read- Best Lighting for Food Photography.
Best Cameras for Food Photography
So, let's be familiar with some of the most popular cameras for shooting food items. We tried to put the key features along with the reasons to buy and avoid them.
1. Sony a7 III ILCE7M3/B Full-Frame Mirrorless Interchangeable-Lens Camera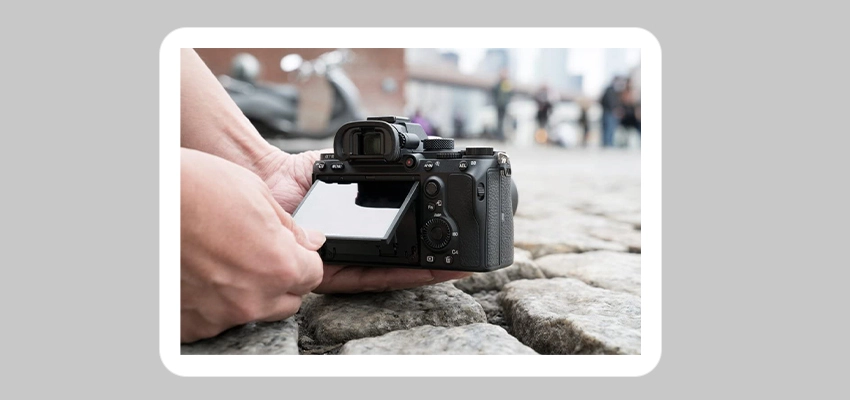 If you are looking for a full-frame camera for food photography, Sony a7 III must be the best choice. This high-resolution Mirrorless camera lets you change the lens and use varieties of image capturing options. It basically comes with 24-megapixel and advanced AF systems. It is handy and looks pretty cool as well.
Why Should You Buy This?
Best match for Sony FE 90mm for 2.8 Macro G OSS.

Provides excellent color radiation.

AF works both in light and darkness.

Standard menu system.
Reason to Avoid
2. Panasonic LUMIX FZ300 Long Zoom Digital Camera
There is a big number of people who always love products of Panasonic because of its high-quality material and excellent service. For them, Panasonic LUMIX FZ300 is the best option. This splash-proof and dust-proof camera comes with high resolution & sensor image and video capture functions.
Why Should You Buy This?
Comes with 12.1 Megapixel and LEICA DC 24X F2.8 Zoom Lens support.

1/2.3-Inch Sensitivity MOS Sensor

DFD technology and in-camera raw data development option.

Supports 4K image and video.

Features 5-axis Correction and
Reason to Avoid
3. Canon PowerShot SX540 HS Digital Camera
Let's meet with Cannon's best creation for the food photographers, Canon PowerShot SX540 HS Digital Camera. It is built with powerful a very powerful zooming option and High definition video quality. Its advance and intelligent IS system provides suitable shake correction for each shoot. Also, DIGIC 6 Image Processor provides stunning image quality.
Why Should You Buy This?
Comes with w/ 50x Optical Zoom

Box includes a battery pack, charger, neck strap, and lens cap.

50x Optical Zoom with 24–1200mm width.

20.3 Megapixel with the high-sensitivity CMOS camera sensor.
Reason to Avoid
4. Fujifilm X-T1 16 MP Mirrorless Digital Camera
Whether it is about food photography or general, Fujifilm X-T1 is the most popular one of all time. This Mirrorless digital camera brought together modern technology and a classic appearance. It provides higher sharpness and a matrix without a low-pass filter. Besides, it provides high-speed EFV and color radiation.
Why Should You Buy This?
Best representative of the series.

Fast focus peak and autofocus option.

Stunning image quality and EFV technology.

Comes with 77x magnification and electronic viewfinder.

Handy and classic camera body.
Reason to Avoid
5. Olympus OM-D E-M10 Mark III Camera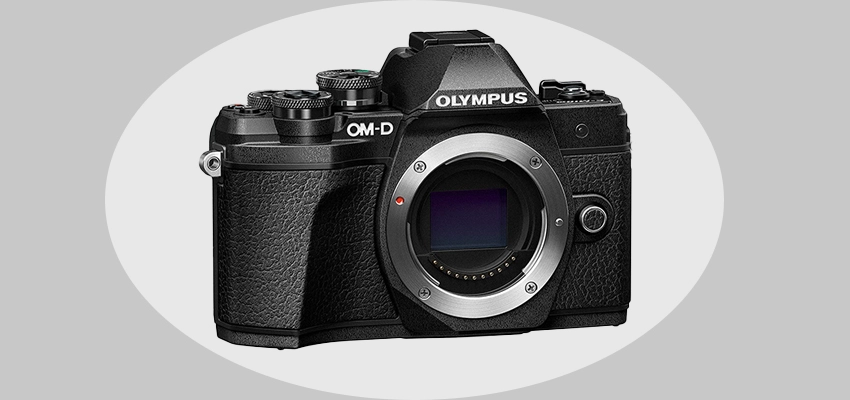 Olympus also has a strong place in the field of professional cameras. Its OM-D E-M10 Mark III is the best one for food and wedding photography. No doubt, it is the best match for Olympus 25mm f/1.8 lens and it boosts its megapixels sensor. You will get high definition image with great color radiation.
Why Should You Buy This?
2 color stylish camera body.

Comes with long battery life.

High definition VF and tech screen display.

Excellent ISO competitive.

Stunning single-shot AF.
Reason to Avoid
6. Canon 80D DSLR Camera
Let's talk about the people's choice of DSLR from Canon. 80D is their bestseller and when it is about food photography, this one must get a rank. All its captures will come in JPEG format and the images with have high resolution. It lets you take images from different angles and on live mode using the Dual Pixel CMOS system.
Why Should You Buy This?
The Dual Pixel sensor comes with 5fps speed.

Built with high technology 45-point autofocus module.

WiFi and NFC integration

Image quality with ISO 3200 inclusive.
Reason to Avoid
7. Canon EOS 5D Mark IV Full Frame Digital SLR Camera
If you are planning to buy a universal DSLR camera and want to use it for food photography you should go for Canon EOS 5D. This full-frame DSLR camera is the best one in its series. It comes with a 61-point autofocus function with 41 cross-type sensors. It is again handy and has expanded ISO value.
Why Should You Buy This?
Focus on real-time mode function.

Stunningly quick autofocus.

High-resolution touchpad.

Comes with high technology ergonomics and wifi modules.
Reason to Avoid
8. Nikon D810 FX-format Digital SLR Camera
Nikon fans can certainly use Nikon D810 FX for food photography for sure. This high-definition camera comes with full-frame DSLR functions and provides exceptionally great image quality. It has increased ISO system and low-pass optical filter covering functions.
Why Should You Buy This?
Comes with a 36-megapixel camera sensor.

Images are noise-free and high resolution.

Lower battery consumption.

Extraordinary faster autofocus.

Complete waterproof camera body.
Reason to Avoid
9. Sony Alpha a6300 Mirrorless Camera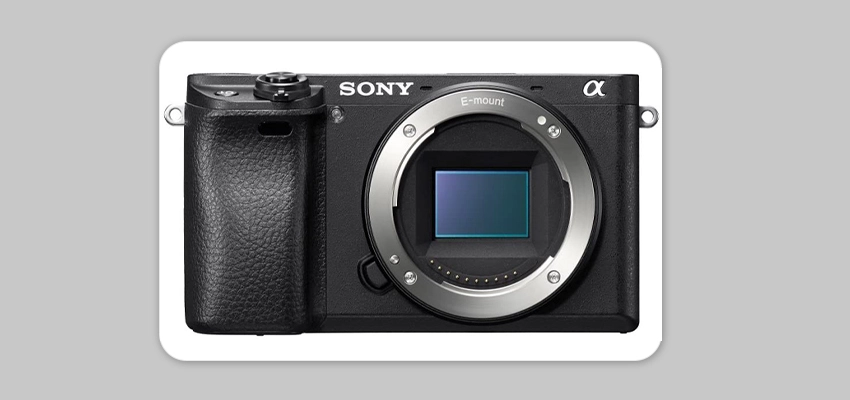 We also love to recommend another beast from Sony. If you are a professional food photographer, Sony Alpha a6300 should get your attention. This Mirrorless camera comes with an expandable wide range of functions. The camera user menu is upgraded and you must get many extra functions as well.
Why Should You Buy This?
24.2MP optical resolution.

Handy and lightweight camera body.

High definition autofocus system.

Best match for Sony FE 50mm f/1.8.
Reason to Avoid
10. Canon PowerShot G9 X Mark II Compact Digital Camera
Canon has always brought something surprising for the photographers. Canon PowerShot G9 X is one of their best gifts, especially for food photographers. This high-end DSLR camera also provides stunning JPEG image quality and swift startup.
Why Should You Buy This?
20.1 Millon megapixels seasons.

Shoot photos with up to 5472×3648 resolution.

Integrated with Bluetooth, NFC, and WiFi.

Excellent macro photography mode.

Higher ISO competitive
Reason to Avoid
11. Nikon D3400 Camera
Lastly, we have Nikon D3400 to recommend and it is for sure that this one is a great universal DSLR camera. You will get a stunning food photography experience with it because of its high-class matrix. You can use two ways camera modes and it will use its maximum sensitivity value.
Why Should You Buy This?
Both semi-automatic and manual modes are available.

Comes with an 11-point AF system.

Integrated with SnapBridge app.

Camera body is handy and lightweight.

700+ shots per charge.
Reason to Avoid
In order to buy a professional camera for food photography, don't just be dependent on the default lens. To make it more compatible and upgraded, try the best lenses that cover your requirements for both food items and other products as well.
You may also read- Best Image Formats for Photographers and Designers.