In general, the makeup product photography is all about capturing makeup items like face/eye primer, foundation, highlighter, mascara, lipstick, brushes, and more. We already know the importance of having a professional look at the products as it influences the customers a lot to buy them. So, how to bring the appeal through a perfect photoshoot?
No worries! In this article, we will briefly discuss improving product photography, especially for makeup products.
Most Essential Makeup Product Photography Tips
Know The Brand Requirements
While you are working on establishing a brand through its product pictures, you must have the proper idea about their mission and vision. As a result, it will help planning the photography along with the studio where the captions will take place.
Get The Perfect Background
As a pro photographer, you should prepare an exotic background for doing a perfect photoshoot for beauty products. The effort should be visible in the photos to attract an audience. A regular make ingredient can pop up like a diamond with a beautiful background. Here you have to choose the color combination carefully. To do so, you can also hire any professional to change or remove the background perfectly.
It would help if you tried to avoid using a busy background and add more subtle colors: white, gray, purple, and black. Elegant and straightforward vibes in the environment are also important. So, try to use wooden floors, marble walls, gradient shades, etc. These can make any photo look classy as well as natural.
Bring Life to An Image
Well, as a Cosmetic photographer, you should keep in mind if your picture is saying something or not. Suppose you've chosen a face power to take pictures. You can take the picture by closing it or by opening it as anyone is going to use.
If you capture in both ways, you'll catch the second picture more lively. These are the simple things you need to set in mind. Though this is just a product, you can easily place it in such ways that pull attraction towards itself. Capturing in every detail holds life in a photograph.
Use Natural Lights
Natural lights are the top essentials to make a photo attractive easily. Using this in different ways decreases the expanses. On the other hand, it makes the picture glow easily. Even if you're taking pictures of making ingredients, this comes on the list of the top tips.
When you head towards product photograph techniques, professional equipment always takes a prominent place. But these types of equipment obviously costs a lot. Besides, professionals don't want to bind their talent behind any equipment.
As an alternative or better option, Natural lights or sunlight are saviors. The professional photographers agree to consider natural lights as the better option. It creates more authentic as well as flattering results.
Don't Use Flash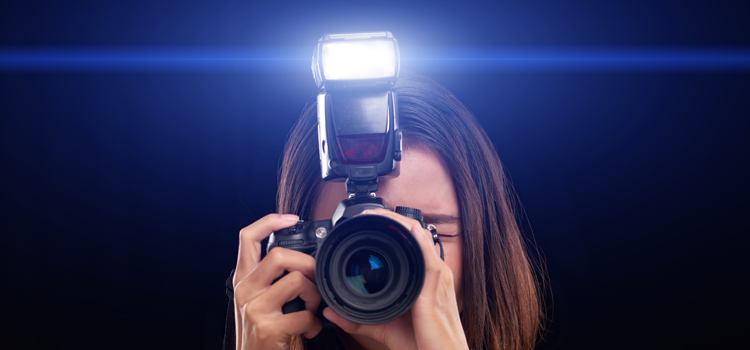 Using Flash can hide details of your makeup product. If you're talking individually about makeup ingredients, then often made in a shiny way. Also, they consist of glitter on their own.
Capturing these in a picture is essential for popping up the beauty. If you're using Flash for beauty product photography, you should avoid the Flash. Flash can hide all the details at a glance.
In case if your picture requires extra light, make sure you have a reflector in the set. You can use foil and paper as the reflector's alternative to give the group a soft look.
Striking Angles
Well, makeup photography is way too different from other product photography. You can make a simple photograph remarkable by placing the makeup at some striking angles. Here some makeup tricks also work at the best.
In a sentence, you should break the monotony of boring poses of products. Think out of the box and do experiments with the clicking times. The more experiment you'll make, the more astonishing pictures you're going to have.
If you check out the top makeup photography pages, you'll see them using different angles in every picture. This makes the image unique, as well as the product, look more attractive.
Bring Out the Details
While capturing the makeup photographs, you just do not need to think about the beauty and uniqueness. You should keep in mind that people would wish to see how the product looks before using it.
Attractive pictures can increase customers' attraction. But when they get the product in hand, they might be expecting it to look different. This can break the trust at some point, though the product inside the packaging is absolutely okay. So, while doing photography for the beauty items, you should give it a touch of reality too. For bringing out the truth, try to show this in detail.
Experiment With the Lighting
Lighting makes a tremendous difference in pictures. You should try different lightning positions to capture a good shot. Also, balancing the lightning is always essential. You can't go for too harsh sunlight. But when you're using the natural lights, try to make it soften by using simple tips and tricks.
To make the lighting effects, you should keep in mind that the equipment is essential. You should have enough instruments to give your pictures a professional touch.
Clean Product Makeup
As photographs can take every spot, you must make your makeup products clean before placing them for pictures. Even the small tint of dust that looks natural may destroy an image. So, you should avoid the dust and extras on the product.
To clean the products, you can use a soft, dry cloth. You can also use spray. But all these will depend on the material of the product.
Select Your Theme
Makeup photography is not just all about capturing. How you showcase the product also affects the business. For expressing the showcasing method, you should always use a theme. Using a particular piece in the background can give the picture meaning.
For selecting a theme, you can use taglines about social issues. As; makeup is a choice, makeup has no gender, etc. Setting up the right theme in the background makes your picture look more attractive. To find out, unique themes keep exploring makeup product photography ideas.
Match the Colors
Well, this one is an essential point for making any picture attractive. Colour combination can give a real hype to any photo. If you don't have the idea of the right color combination, take the help of another p[erson. Your product color should definitely match your background. Ignoring this point can turn your picture come out as a disaster.
Also, before the shoot, you can ask your client about their color choice. Customer satisfaction is also essential.
Final Words
Though makeup is just a product, you can make it pose, however you want. Your creativity and knowledge about the right time of clicking and lighting can make you an exotic makeup photographer. For that, you should do good research on makeup product photography before starting the photoshoot.