Now a days Clipping Path Service is the very wanted service in the world. For that, Every Week great number of companies are being lunched and lot of photos need to retouch for the client satisfaction. Its tough to convince client without professional looking images and as a client, people always try to see quality clipping path service provider company.
So, here is a list of top 5 best Image Editing and Clipping Path Service providers  of the world from where many people are getting good services every day.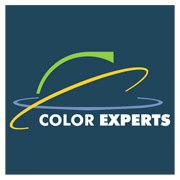 1. Color Experts International (CEI) is an Internet based outsourcing graphic design, clipping path, image masking, image manipulation service, prepress service, clipping path supported services and desktop publishing concern located in Leesburg, Virginia, USA. An offshore production facility of CEI is located in Dhaka, Bangladesh. CEI employs a group of dedicated professionals with many years of experience in the field. CEI closely works with catalog / magazine companies, model photographers, product photographers, fashion photographers, photo studios, prepress and printing companies, web design houses, and the like to provide premium services and fast turnaround time at a low cost. In addition, CEI provides other value added services to customize client's need to help for gaining competitive advantage.
They are providing many services such as-
•- Photoshop Clipping Path, Multi Paths, Neck Joint (Ghost mannequin), Apparel Adopt on Doll, Masking (layer or alpha channel), Color Correction, Object Removing, Normal Retouching, High End Retouching, Image Restoration, Raster to Vector, layout Redrawing, Creating Shadows (Drop Shadow, Product Shadow, Natural Shadow, Reflection Shadow), Image Cropping, Resizing, etc.
•- Web Design.
•- Ad Design for Magazines, Catalogs or Newspapers.
•- Logo Design.
•- Page Composition.
•- Digital Printing.
•- Creative Graphics Design.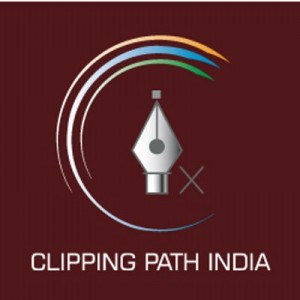 2. Clipping Path India (CPI) is a professional image manipulation company with more than 30 years of combined experience in providing high end, high quality digital prepress services, image manipulation and clipping path services. With our facilities in the United States, the Indian Subcontinent and Dubai in the United Arab Emirates, we are strategically located to competitively fulfill your image manipulation needs with a dedicated group of expert employees ready to serve you while keeping your outsourcing costs conveniently low. The services they are providing-
-Image manipulation in Photoshop, including full Photoshop clipping path service.
-Creating natural, drop or reflection shadows.
-High quality image retouching services and photo restoration.
-Image masking including layer and alpha channel masks.
-Insertion of natural, drop or reflection shadows.
-High quality image retouching and image restoration.
-Color correction and conversion from raster images to vector images.
-Image resizing and any other image manipulation or modification you may need.
-Graphics design and layout for magazine or newspaper advertisements and catalogs.
-Graphic web page content and layout.
-Digital prepress services including preflighting, color management and RIPping.
-Creative graphics.
3.
Image Masking Service is an Image editing and graphics design company based in London, UK. It has been providing services to the clients from 50+ countries around the world. The company is busy 24/7 in 365 days a year with a team of 250+ professional graphic designers and a modern studio set up. We are running image editing business for more than 30 years successfully and counting. The services they are providing-
Skilled graphic designers for certain services
Most advanced tools and software are used
No Complaints from the client's so far
Most affordable rate in the market
100% secure file transfer
Bulk order discount
Quickest delivery time