It is popular background removal tool used in Photoshop. Clipping path tool is liberally used in the printing industry. From this tool you can define transparent areas in images you place in page layout applications. In business point of view this tool play very important role, because companies require constant advertisement of their products or services to increase their sales chart. So it is necessary to display the images of your company products properly on different2 catalogs, brochures, flyers and magazine posters. On that point of view the clipping path service can be quite useful to display the images.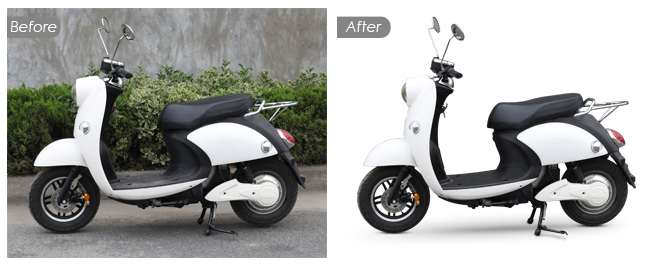 Clip Out Image Background in Photoshop
Here are some steps how to make Photoshop clipping paths:
Firstly launch adobe Photoshop CS 5 after that select open from the menu and navigate to the file location which you want to add a CP. Select the background of your image which you want to clip.
After open the paths window if it is not open. From the top Menu bar select Windows>Paths. The paths tab is in the layers palette.
Make a work path from your selection by clicking on the icon button at the bottom of the paths palette.
Now save your picture path by clicking the drop down button on the top right of the paths palette. A pop-up icon will appear, select Save Path option and press OK in the save path dialog box.
 Make a clipping path by again clicking the drop down icon on the top right of the Paths palette. Now select "Clipping path"button and press OK in the Clipping path dialog box.
Save your clipping image file.
Open in InDesign, moreover insert into your In Design document (File and place) or update the link if you have already imported it. Now your image should be transparent in In Design.
Now an image draws in your mind how a clipping path may work, as a pair of scissors. It makes a line around an object in your picture and allows you to remove the object and place it within another image. The Photoshop clipping path tool is to do everything by hand. This action involves using the pen tool. Actually pen tool may have different types of tools in one, but for a clipping path you will be using the Add Anchor point, Convert Point tool, Delete Anchor point.
The process of image clipping involves a lot of tricks. It is better to seek the help of a professional to make your easy and attractive. This service has been able to deliver something different in terms of quality work.
Posted by 'Clipping Path India'